Getting It All Out
July 15, 2019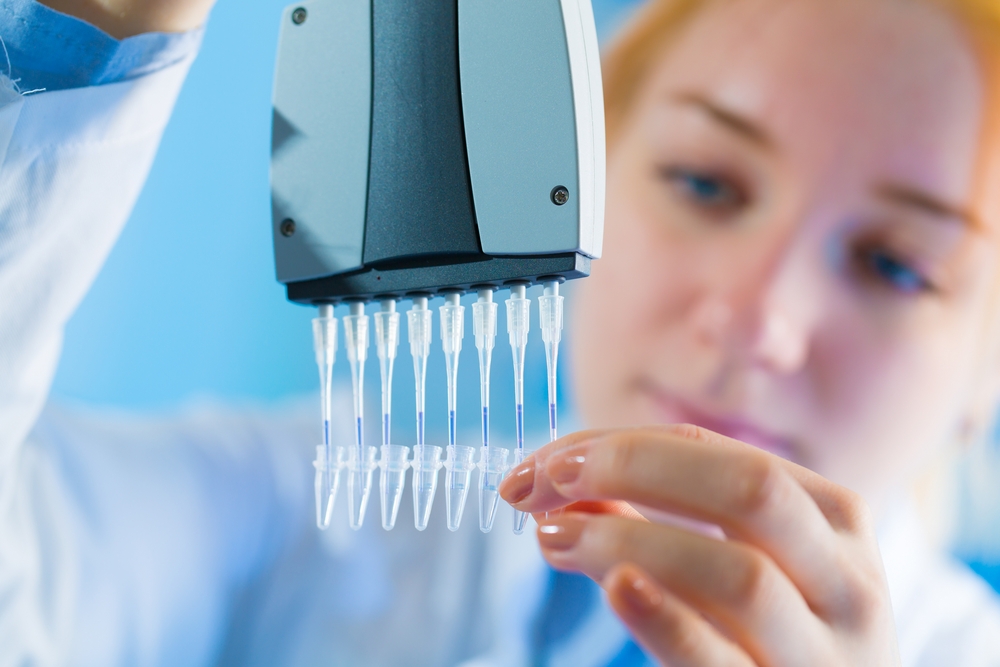 A new study led by researchers at the Royal College of Surgeons in Ireland may lead to a new way for surgeons to remove tumors and identify cancer in lymph nodes during surgery.
The study, published in Chemical Science, unites two leading fields to benefit surgeons in the operation room: chemistry and biotechnology.
Using fluorescence imaging to find the cells during the procedure, coupled with a probe that lights up when it detects cancer, the study may lead to better patient outcomes and allow surgeons to see if they are excising all affected tissue or getting out entire tumors.
According to the RCSI researchers, nearly 60 percent of all cancer patients will need surgery during their cancer treatment.
The research team believes that the ability to give surgeons real-time information about what is happening during the procedure can have a wide-ranging and long-lasting impact on the patient - and how cancer is treated.
"The ability to give surgeons real-time information is priceless," said Dr. Faisal Jahangiri, CNIM, D. ABNM, FASNM, of AXIS Neuromonitoring in Richardson, Texas.
Intraoperative neuromonitoring is another way surgeons can get real-time information in the operating room.
"Intraoperative neurophysiological monitoring is increasing in popularity with surgeons, hospitals and patients across the country because it helps reduce what could be irreversible damage to the nervous system," Jahangiri said.
During surgery, highly trained technologists from AXIS work alongside surgeons and anesthesiologists to monitor patients using an array of diagnostic tools.
"These tools can show exactly what is going on with a patient and what may need to be changed to ensure patient health and safety," Jahangiri said.
Intraoperative neuromonitoring is becoming increasingly popular for many surgical procedures, including brain, spinal and orthopedic operations.
"These procedures have a significant risk of life-altering side effects," Jahangiri said.
These risks include things like temporary or permanent paralysis, changes in function, or changes in body systems.
"Intraoperative neuromonitoring significantly reduces the risks associated with surgery," Jahangiri said.
The next step for the RCSI study is clinical trials. The researchers hope that clinical trials will allow patients - and their physicians - the chance to realize the project's full potential for detecting cancer.
As part of their research project, the study authors will work to combine their probes, fluorescent imaging and artificial intelligence to find new ways to treat patients living with colorectal cancer.
"Any way that patient safety and health outcomes can be maximized is a significant benefit and advances medical care," Jahangiri said.
Source: RCSI. "New probe could help surgeons more accurately remove tumors: Potential to transform surgical management of cancer." ScienceDaily. ScienceDaily, 8 July 2019.